SoCal Trombone Day is excited to announce a featured concert for 2002: Empress Trombone Quartet!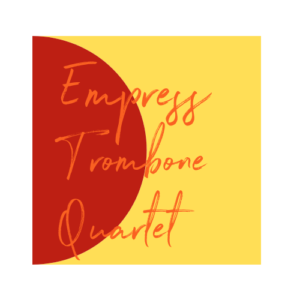 The Empress Trombone Quartet performs multi-style concerts for diverse audiences. With repertoire ranging from Medieval plainchant to swashbuckling movie scores, Empress concerts have something for every kind of music-lover, and as a female-centered trombone quartet, Empress is about breaking ground, and smashing stereotypes. Founded by Karen Marston in 2019, the Empress Trombone Quartet calls on the diverse musical backgrounds of its players, which range from orchestral and chamber music, to commercial and studio playing, to push the boundaries of chamber music.
Empress is also committed to new music, and has commissioned two brand new works for trombone quartet: The Lady of the Lake, by LA composer Stephen Mahpar, and Lotus Flowers, by Fátima Abramo Acuña, trombonist of the Orquesta Sinfónica del Congreso Nacional del Paraguay, which will be premiered in 2022.
Empress Trombone Quartet is:
Amy Bowers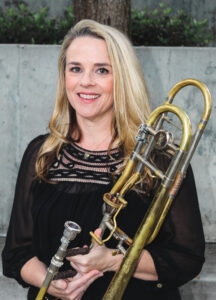 Shelly Suminski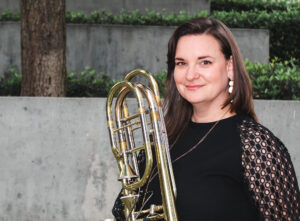 Lori Stuntz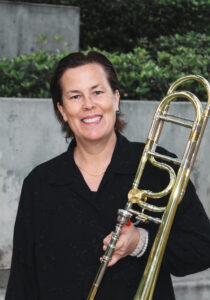 Karen Marston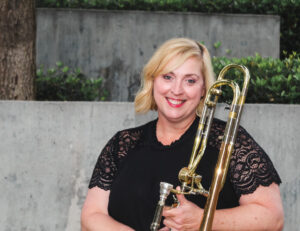 What will the Empress Trombone Quartet do at SoCal Trombone Day?
Empress will perform a recital program and serve as judges for the High School Trombone Quartet competition.
See you on April 23!