Trombone Day Faculty will be on hand for group warm-ups, reading sessions, and the quartet competition.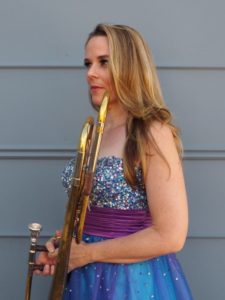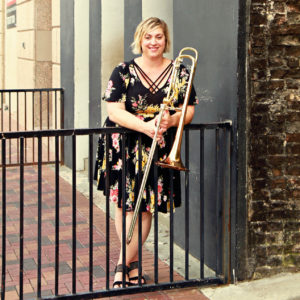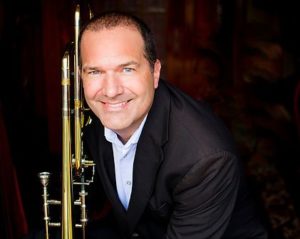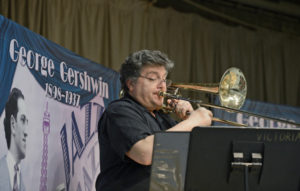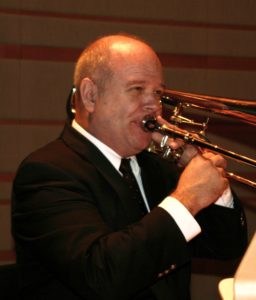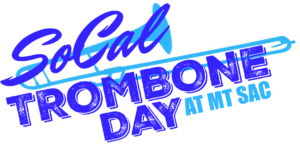 SoCal Trombone Day is excited to announce our 2020 Guest Artist:
Peter Steiner 
with Constanze Hochwartner, Piano
Italian trombonist Peter Steiner's playing has been described as "beautifully controlled with a vocal sound" and he is recognized around the world as "a new trombone star within his generation", "playing with total control". In 2019 he was awarded Prize Winner of the XVI International Tchaikovsky Competition in Russia.
At the age of 23, Peter Steiner was appointed Trombonist of the Vienna State Opera and Vienna Philharmonic for the 2016-2017 season. Prior to that engagement he served as Principal Trombonist with the Colorado Symphony for the 2014-2015 season. He has performed as guest trombonist with the Munich Philharmonic, Staatskapelle Dresden, New York Philharmonic, Dallas Symphony Orchestra, Seattle Symphony Orchestra and BBC Scottish Symphony Orchestra.
His 2018-2019 season involves extensive international travel and features over 100 performances, including a 3-month World Tour of the United States, Europe, Asia and South America with Constanze Hochwartner (piano/organ) as Duo Steiner-Hochwartner, as well as solo concerts with orchestras around the globe. Other highlights for this season include a CD release tour throughout Europe, Asia, Australia and the United States in July 2019, and solo appearances at the Lille (France) Trombone Festival and International Trombone Festival (Indiana, USA).
See you Feb., 1, 2020!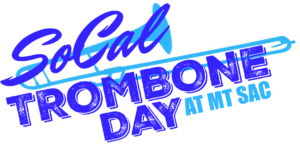 SoCal Trombone Day is a one-day, annual event taking place at Mount San Antonio College in Walnut, CA.  Trombone Day features student ensembles, exhibitors, and world class artists in a dynamic, full-day program of concerts, master classes, and competitions, culminating in a performance Bones West, SoCal's premiere trombone choir.  Open to students, teachers, professionals, vendors, hobbyists, and enthusiasts, SoCal Trombone Day is truly all things trombone – you're sure to come away inspired!
The Trombone Day Team
Dr. Karen Marston, Professor of Music, Mount San Antonio College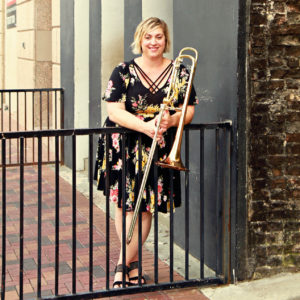 Joining the Mt San Antonio College Music Department in 2016, trombonist and educator Dr. Karen Marston currently works with brass players in both applied and chamber settings, and teaches academic music courses.  This appointment follows a fifteen-year tenure as an applied teacher and ensemble director at San Jacinto College in Pasadena, TX.  Karen holds degrees in trombone performance from the University of North Texas and Rice University, and both a masters and doctorate in music education from Columbia University, where she was the recipient of the Elin B. Stein Graduate Fellowship.  Her teachers include Jan Kagarice, Dr. Vern Kagarice, Dr. Royce Lumpkin, and David Waters.
As founder and Artistic Director of Omni Brass, a cutting-edge, multi style brass and percussion ensemble, Karen has performed and taught at venues and festivals around the world, including the University of Texas at Tyler, Baylor University, Lamar University, Texas A&M University Corpus Christi, the Texas Christian University Trombone Summit, the Houston Symphony League Chamber Music Series, the San Jacinto College Brass Symposium, Menil Fest (Houston), Café Corotu (Panama City, Panama), the International Trombone Festival at the University of Redlands, Metro Dances (Houston), and numerous middle and high school programs across the country.  Karen has also performed with the Houston Symphony, the San Antonio Symphony, the Ebony Opera Guild, Orchestra X (Houston), the American Radio Chamber Orchestra, the Composers Orchestra of Houston, the Resonance Brass Choir, a national touring production of A Christmas Carol, and the west-coast tour of Alliance Brass.
As a researcher, Karen has completed an extensive dissertation project focusing on the causes and pedagogical interventions relevant to focal task specific embouchure dystonia, and her work has twice been published in the Journal of the International Trombone Association.  Dr. Marston's arrangements can also be heard on both Omni Brass releases – The Red Album (2014), and Omnify (2016) – and are available commercially through Brassworks4.  Karen has received performance and pedagogy grants from the San Jacinto Foundation, the Brown Foundation, the American Chamber Music Players of New York, and the Houston Arts Alliance.
As Director of the International Trombone Festival, Dr. Marston is at the forefront of the trombone community, and enjoys collaborations with students, teachers, and artists from around the world.  Karen is an artist for Rath Trombones, England.
Michael Hoffman, Principal Trombone, Pacific Symphony; Professor of Trombone, Cal State Fullerton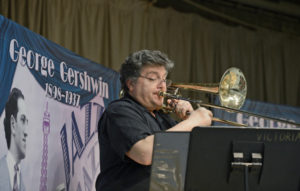 Michael Hoffman has been principal trombone with Pacific Symphony since 1989. He has performed in a variety of ensembles including the Los Angeles Philharmonic, San Diego Symphony, Los Angeles Chamber Orchestra, Los Angeles Opera, the Peter Britt Festival and Niobe Brass. He can also be heard on many movie soundtracks including Hook, Far and Away, Jurassic Park, Lost World, Titanic, How the Grinch Stole Christmas, A.I. Artificial Intelligence, Down With Love, Sea Biscuit, Hidalgo, and King Kong. Hoffman is very active with Pacific Symphony's nationally acclaimed Class Act program, and has enjoyed working with many elementary schools as a band director and adopted musician. He finds great satisfaction in contributing to the very important and worthwhile goal of developing future audiences.
Bob Sanders, President, American Federation of Musicians, Local 7; Professor of Trombone, Cal State Fullerton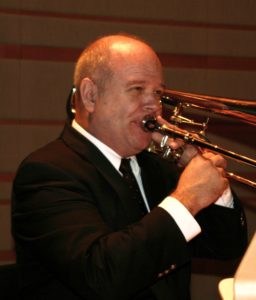 Bob's training included four great teachers, Don Kimble, Jeff Reynolds, Robert Simmergren and Roy Main; they have made all the difference! His professional career began at the age of twenty with the Disneyland Band where he stayed three years. It was a de facto apprenticeship, working day in and day out with 15 experienced professional musicians. Thereafter he stayed busy performing hither and yon in the greater Los Angeles area, including 30 years with the Pacific Symphony, 24 years as a founding member of the Hollywood Bowl Orchestra, 12 years in the Composers Brass Quintet, and of course, a decade or so in Hoyt Bohannon's garage on Tuesday nights.
He has played on a freelance basis, at one time or another, for every dog and pony show to come through Southern California for 45 years; including the Los Angeles Philharmonic, hundreds of motion picture and television scores, and considerable time in various and sundry theater, ballet and opera pits. He has been a member of the Bill Watrous Refuge West Band, the Jack Sheldon Orchestra, the Jimmy Cleveland Orchestra and did two, all too short, tours subbing with the west coast iteration of the Toshiko Akioshi-Lew Tabackin Big Band.
He is presently retired from low brass performance, serves as president of Local 7, American Federation of Musicians, and has taught trombone at California State University, Fullerton for more than three decades; where he co-founded (with Jeannie Little and Alex Iles) Trombone Day in 2004.
Bob is a Greenhoe Artist.
Len Wicks
Douglas Grieve, Trombone Advocate
Douglas Grieve is currently on the Board of Directors for Bones West.  He started his trombone journey with training from Bob Sanders,  Robert Simmergren and John Hollenbach. To this day, the interaction with these gentlemen continues with each note that is played. After a 20 year absent from the trombone playing scene to raise a family, Doug now enjoys participating and organizing various trombone events throughout the year.
Doug composes trombone choir arrangements for various groups.  He is also the National Director for Trombone Christmas.  These are open invitation concerts given throughout the United States involving a combined 650 trombone players.
Sponsoring Schools: Cal State, Fullerton and Mount San Antonio College