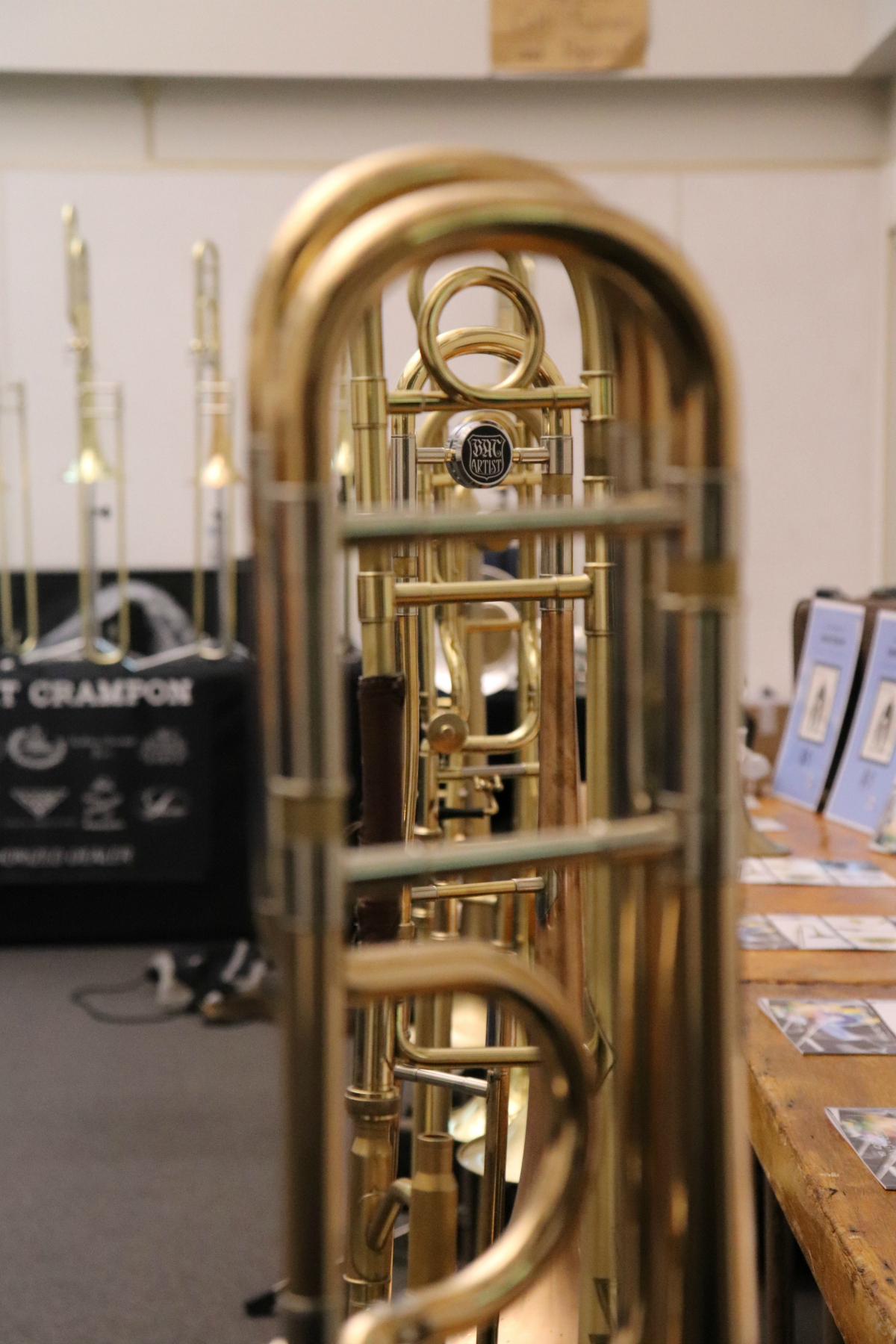 What happens at SoCal Trombone Day?
We'll post a detailed schedule in early January, but until then, here's what you can expect at SoCal Trombone Day!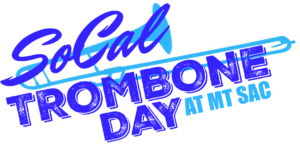 Concerts, Reading Sessions, Master Classes, Exhibits, and a Competition!
The opening concert (usually at 9am), will feature a collegiate honor choir, hosted by Michael Hoffman and Dr. Karen Marston, and comprised of outstanding college trombonists from across Southern California!  After that, attendees will move in groups through a schedule of artist master classes, trombone choir reading sessions, and exhibit time.  After lunch, the high school quartet competition will be on the Recital Hall stage, while exhibits remain open.  Afternoon presentations will be followed by an eveing concert, featuring Bones West, SoCal's own massive community trombone choir, and our guest, Marshall Gilkes.  Also look for performances from members of our Trombone Day Team, Michael Hoffman, and Dr. Karen Marston!
Who should attend SoCal Trombone Day?
Everyone!  SoCal Trombone Day is the largest trombone gathering in the region, and is a full day of all things trombone, aimed at students, teachers, enhtusaists, professionals, and hobbyists alike!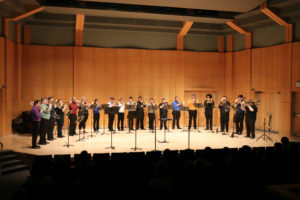 New for this year!
GROUPS: Attendees will be split into smaller groups (based on age), so that classes and reading sessions are both age-approproate, and more manageable in terms of groups size.  Plus, exhibit time will be built into your schedule!  No need to miss a fun concert or class in order to try out horns!
EDUCATOR TRACK: Teachers!  Want to bring your students to Trombone Day, AND get something out of it for yourself?  New for this year, we will offer an educator track – clinicians and classes just for you!  Looking for professional development opportunities?  Trombone Day has you covered!  Plus, bring a group of students, and get in for FREE!  Please email Dr. Karen Marston, at kmarston1@mtsac.edu, for more information!